Grass Painting, aka Liquid Overseed, Grows with Endurant from Fertizona & Geoponics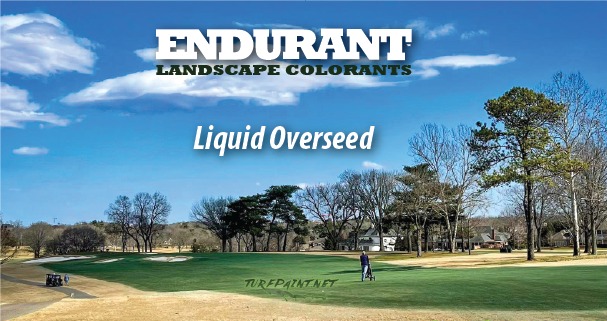 Approximately 10 years ago, painting grass green was a bit of a trade secret. At that time, Endurant turf colorant, made by Geoponics, was growing in reputation for its natural visual appeal and lasting color. Fertizona took notice and a partnership was born. Fertizona became the first and only master distributor of Endurant turf colorants. Now we take a look back through the years how use of turf colorants has changed. And, going forward with seed prices, water challenges and other factors, liquid overseed is becoming more popular than ever coast-to-coast.
An article from the time exhibits a change in mindset over the years, from then to now.
Liquid Overseed Differs Coast to Coast
"I originally was so determined that colorants would replace overseeding entirely at some locations, as it had on the East Coast, and I was bound to make that happen in the West," says Jennifer Seevers, Geoponics' Endurant Turf Colorants Division Manager.
Nick Lubich, Fertizona Agronomic Consultant, sits with his silky white 9-pound Maltese named Molson, (named after the Canadian beer,) recalling the growth process with Seevers.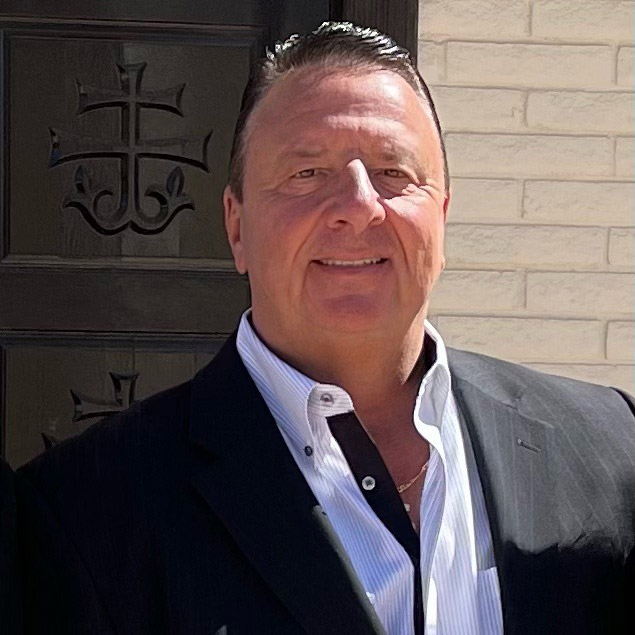 She spent less than 24 hours with Lubich in Arizona about 10 years ago and soon learned that the Western U.S. would use Endurant turf paint their own way.
"I never dreamed it would have been incorporated into 'hybrid overseeding,' which is what is primarily still done in Arizona," says Seevers.
What Is Liquid Overseed?
Liquid overseed and hybrid overseed refer to replacing, in full or in part, overseeding dormant bermuda grass with rye grass, and instead applying colorant.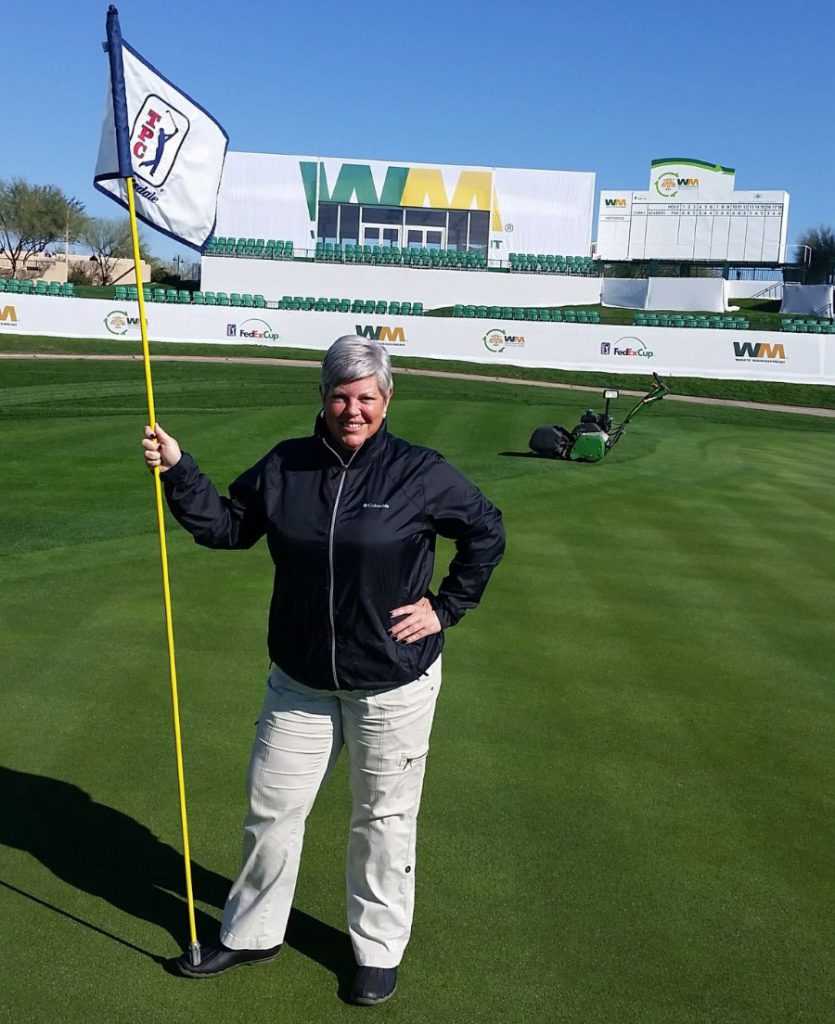 "At first, asking guys in the dessert to give up overseed was not going to happen," says Seevers.
But then, that began to change too. This coming year, 2021-2022, Endurant turf colorant, aka "liquid overseed," is likely to be used more than ever based on professional forecasts from the USGA, agronomists, superintendents and other industry experts.
Fertizona & Endurant at the Pheonix Open, Super Bowl & Other Televised Events
"With TPC Scottsdale, host of the Waste Management Phoenix Open, the largest attended golf tournament, you can see Endurant on TV," says Lubich.
As this and other large events continue showcasing the use of Endurant, its popularity continues to grow over the years.
Endurant Turf Colorant Use at Exclusive Locations
Whether a televised sporting event, live tournament or a movie set, Endurant provides optimal visual results.
Each year, Fertizona sells Endurant in quantities as high as 19 pallets for application on one property. Despite ordering in truckload quantities, no one is allowed on that property or to take pictures of the course. The exclusivity of many of the properties leaves many no further than the maintenance yard.
That's how exclusive many of these properties are.
Grass Painting Goes Hollywood: Fertizona Gets Endurant on the Big Screen
Lubich, one of the highest producing Endurant sales people, recently got a call for a movie producer to get the look he needed for a film.
"They needed it to look like lush summer grass," recalls Lubich.
With the drought, California grass isn't looking so lush on its own.
Their main questions were how realistic the color looks and how long it lasts.
Endurant Fairway, one of the brightest, richest colorants in the Endurant line, was sent as a sample. It was the optimal choice. On-set painters got the look they needed. They also liked the lasting effect. Endurant, made with organic pigment and nontoxic binder, lasts up to three months on dormant grass that is not growing.
Fertizona Offers Endurant Grass Paint to Save the Day
BEFORE Endurant turf colorant, liquid overseed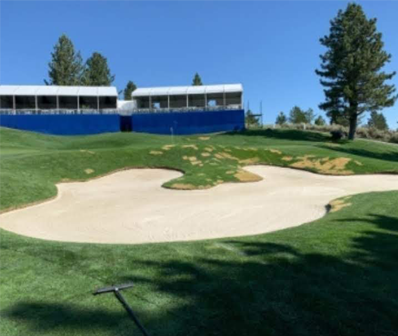 AFTER Endurant turf colorant, liquid overseed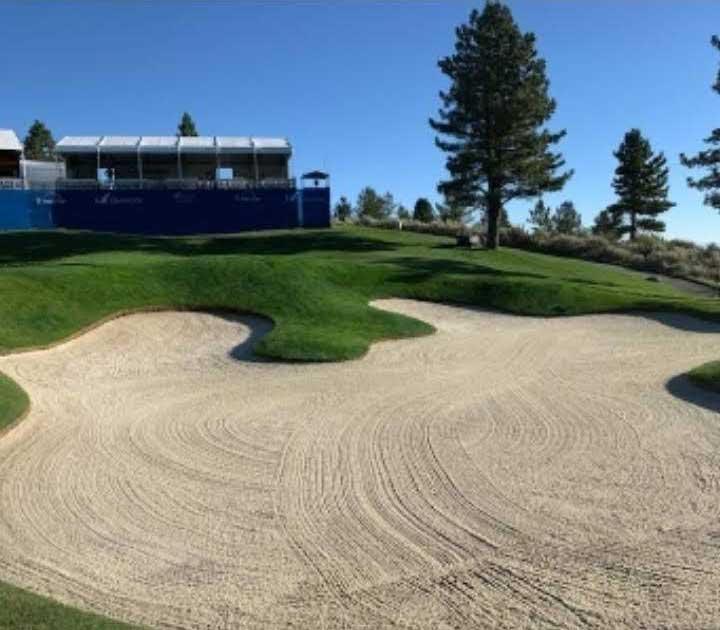 Endurant turf colorants may be used to save money, water, overseed and transition challenges. It's also used to save jobs, says Seevers.
She recalls getting a call on a Friday night.
"'I've got a situation and I'm told you're the only person in the country that could possibly help me,'" the man tells her. "No pressure there, buddy," Seevers jokes.
Again, just before a televised tournament, whether sabotage or error, something sprayed on the course caused huge spots in the turfgrass. Spots the size of a car, she recalls.
"Something had smoked the grass. 100 percent. It was not off color. It was smoked," Seevers says.
After applying Endurant, the results were amazing.
"From TV, you would never know it happened," she says. It looked flawless.
Benefits of Liquid Overseed
Whether used as a complete replacement for overseed or in combination with overseed, Endurant provides a huge savings on water. While that's helpful on the East Coast, it's become a necessity on the West Coast.
"It's getting worse now with the drought in the West. And even more now, with the state limiting how much water the course can use," says Lubich, echoing his peers, who are likewise experts in the field.
"Besides, with the price of overseed, which is ridiculous, all of these courses are going to consider the hybrid paint— half seed, half paint," he adds.
Overseed Is Costly with Course Shutdowns
When choosing to overseed Bermuda grass with rye grass, the cost isn't just the high seed prices of 2021, as well as increased water prices and restrictions. Costs also include labor and lost revenue.
"Usually this causes golf courses to close down for two to three weeks, costing thousands and thousands of dollars waiting for the overseed to germinate," explains Lubich.
Overseed vs Liquid Overseed: Rates and Transitions
And the rates in the Western U.S. are the highest in the country— whether its seed or paint or a bit of each.
On the East Coast, many golf courses may use about 300 pounds of seed in an area that on the West Coast would use 800 to 1,000 pounds of seed.
"Transition every year can be a nightmare, depending on the bermuda underneath," says Seevers.
Taking the seed rates down and supplementing with colorants allows a savings in seed costs and water, while improving the transitions between the bermuda and rye.
Furthermore, it's still hot in areas like Arizona when overseeing.
"Due to weather fluctuations, bermuda greens back up and the rye grass looks great. Then, a cold snap comes and you see all that Bermuda now brown or dormant sticking out amidst the ryegrass," says Lubich.
"They used to just throw seed, throw seed, throw seed. Now they can address it in the morning with one application of Endurant," he adds.
While it used be that overseed was a superintendents main job, now that's changing.
10 Years of Success with Fertizona: Liquid Overseed for the Win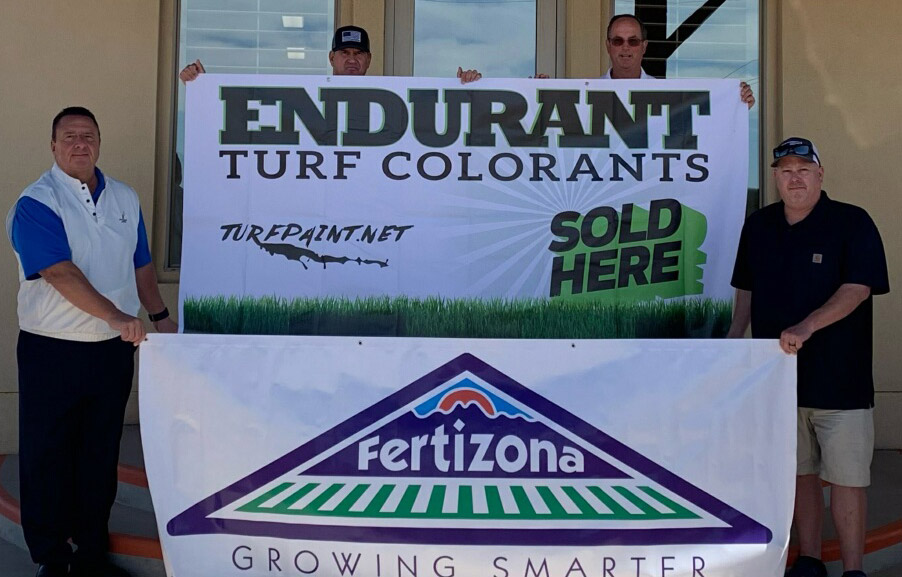 As Shawn Emerson, an agronomist with several Schwab Cups under his leadership, has said, Endurant is a viable tool in the shed for any superintendent.
"Cold spells account for many calls for paint. Everyone should have 10 to 20 gallons in their shed," says Lubich. "Endurant is the best hitter on the baseball team," he adds.
What's the Best Grass Paint & Most Popular Turf Colorant in Arizona?
Endurant is by far the professionals' choice in turf colorants. It is the best colorant according to agronomists across the US and in other countries.
When it comes to which color to choose, Kevin Walsh of Fertizona sells Endurant FW the most, particularly to athletic fields in the Phoenix, Arizona area. Lubich sells the most Endurant Perennial Rye. Endurant PR is the lighter shade. (Endurant Premium is in the middle.)
10 Years Ago, 10 Years Ahead: Turf Colorant Grows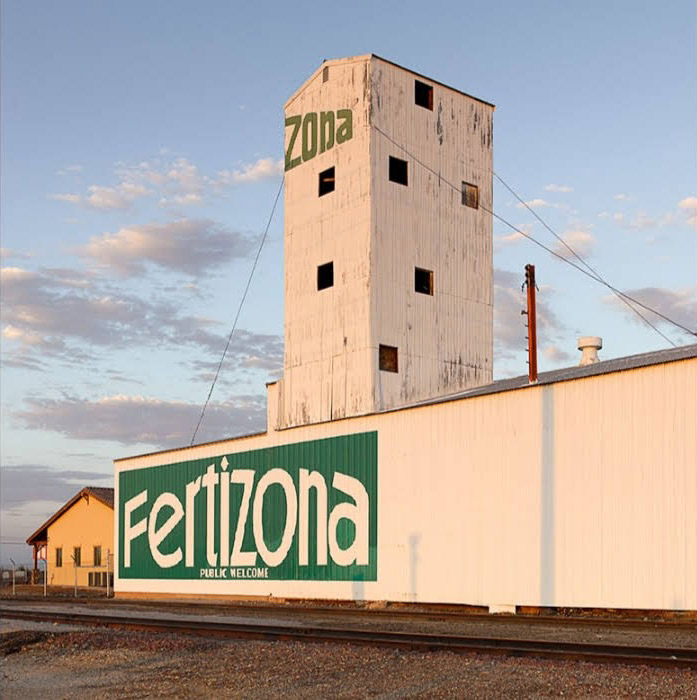 The growth of the use of turf colorant and an openness to painting grass, whether for the NFL or a home lawn, paralleled growth in the product offering. Endurant 10 years ago came in one shade, the original Endurant Turf Colorant or Endurant TC for short.
Now, multiple shades and higher concentration grass paints are available. Additionally, along with the paints which are ideal for dormant grass, Endurant offers pigment, Endurant Turf Enhancer. Endurant TE is ideal for actively growing grass. For transitions, Endurant Flex, a hybrid paint and pigment, is ideal when grass is transitioning in and out of dormancy or between seasons and species of grass.
Furthermore, custom blends are available for large orders of a 250 gallon tote or more. Therefor, clients and properties, whether sports team or golf courses, can get a look just for them.
The first order from Fertizona was for 6 pallets. A huge sale at the time.
"The first order was 640 gallons and we were so tickled. Today, "Nicky" Lubich sells 3,000 gallons to one customer," says Seevers.
Ten years later, Fertizona orders numerous truck loads during the Early Order Program in preparation for the fall and winter season.